Bath Remodeling Guide
Kitchens and bathrooms are at the top of the list for Orange County remodels. That's why at Preferred Kitchen and Bath, our business is appointing the finest interior designers, contractors, plumbers, and electricians for your every home design need. Handling every aspect of your kitchen and bath remodel means we can control the quality you get: quality you can believe in.
Best Tips for your Bathroom Renovation
Encompassing layers upon layers of work and cost, remodels can spiral out of control depending on the team you have at hand. For Orange County homeowners who desire a complete overhaul – changing everything from the layout of the room to updating its furnishings and fixtures, the professionals at Preferred Kitchen and Bath makes each decision simple: elegance, quality, and efficiency.
Here are some starting points to consider when beginning the design process:
Use quality products – By "quality" we mean durable surfaces such as porcelain tile and marble that can withstand frequent foot traffic and heavy furnishings like tubs, toilets and vanities. Quartz countertops are an excellent option to resist stains.
Shared space – The reason that "Jack-and-Jill" bathroom setups work so well is that they provide great access to the lavatory and are an excellent use of space. Consider it this way: instead of multiple small baths near your guest rooms, one large multi-access bath can be a greater asset to your square footage.
Add some light – Quality lighting fixtures can make a bathroom warm and inviting. Never be afraid of too much light in your bathrooms – simply install dimmers so you can bring it down if needed. It is always better to avoid shadows and have too much lighting than too little in your bathroom.
Don't skimp on fixtures – Spending a little extra on elegant fixtures can really make a bathroom impress. Bathrooms don't have to be massive to be stylish and sophisticated. You can easily achieve your desired look with good lighting and quality fixtures.
Pick a nice throne – It may seem that there is not much variation when it comes to toilets, but that is a fallacy. Elongated bowls usually have more inviting seats and comfort is key when sitting on the throne. This is a less talked about feature that your guests will remember.
Test your tub – Key components to selecting a tub are usually depth and length. Deeper tubs are more inviting than the 60-inch standard length. Only you know how much you will use the tub, so take a moment and sit in it to determine which size and style will best suit your needs.
Re-evaluate the shower area – Instead of a traditional shower confined in a glass chamber or walled in with a large lip, you might consider the elegance of an open air shower behind a partition. This is a popular style and the use of a ceiling mounted fixture will also add style and control over the spread of water.
Managing expenses can seem like the most daunting task of all, and should you have questions, it is always a good idea to consult with a bathroom expert. Preferred Kitchen and Bath specializes in a variety of layouts so you can choose what works with your needs.
Additional articles about bath remodeling: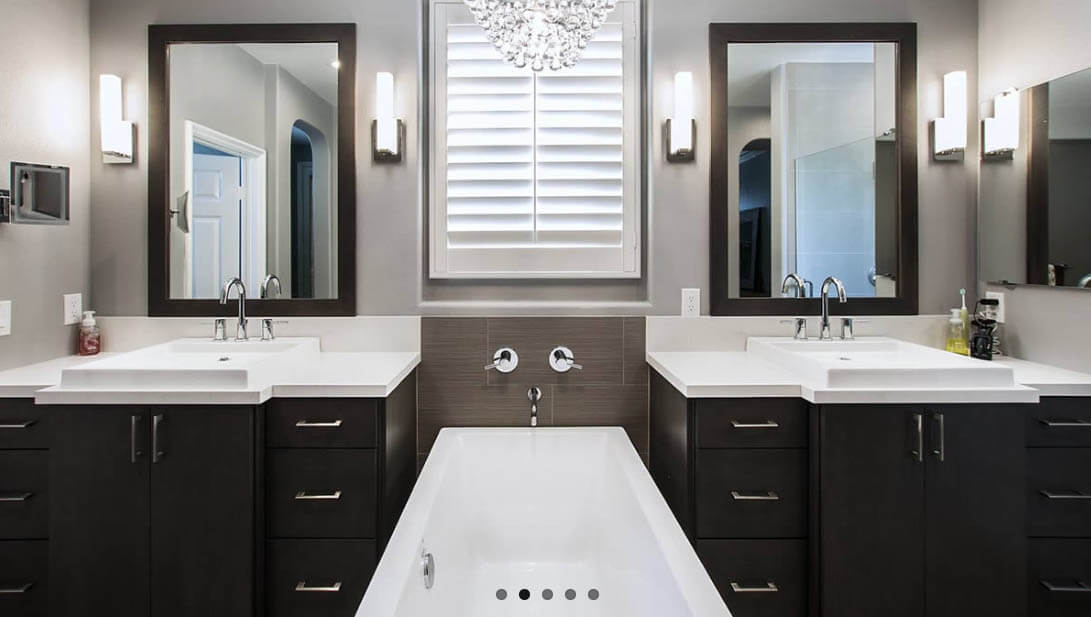 ---