For many people, the kitchen is the most important room in the house. It is the heart of the home where people can come together with their families and spend quality time. You want your kitchen to look beautiful and welcoming, but you also need it to be functional. If it does not meet these needs, it may be time for a remodel. Before you start planning your renovations, keep reading to learn about all the factors you'll need to consider first.
Budget
Perhaps the most important thing to keep in mind when planning home kitchen construction in Los Angeles is your budget. The amount of money you are willing to spend on the project will inform a lot of the design choices you'll need to make throughout the process. Obviously, more extensive renovations will cost more money. However, there is a way to upgrade your kitchen no matter what your budget is. For help determining a suitable budget that meets your financial needs and construction requirements, talk to a designer. They will be able to help you determine price estimates and offer advice about all the latest kitchen trends.
Layout
Next, you should consider whether you want to keep the existing layout of your kitchen or go for something entirely new. Changing the plan means altering the positions of the cabinets and countertops, as well as the existing water and gas lines. As you may have guessed, this can get expensive, so if you are on a tight budget, it's wise to work with your existing layout. With your finances in mind, decide if you want to tackle a complete renovation or if you just want to make a few changes to revamp the room.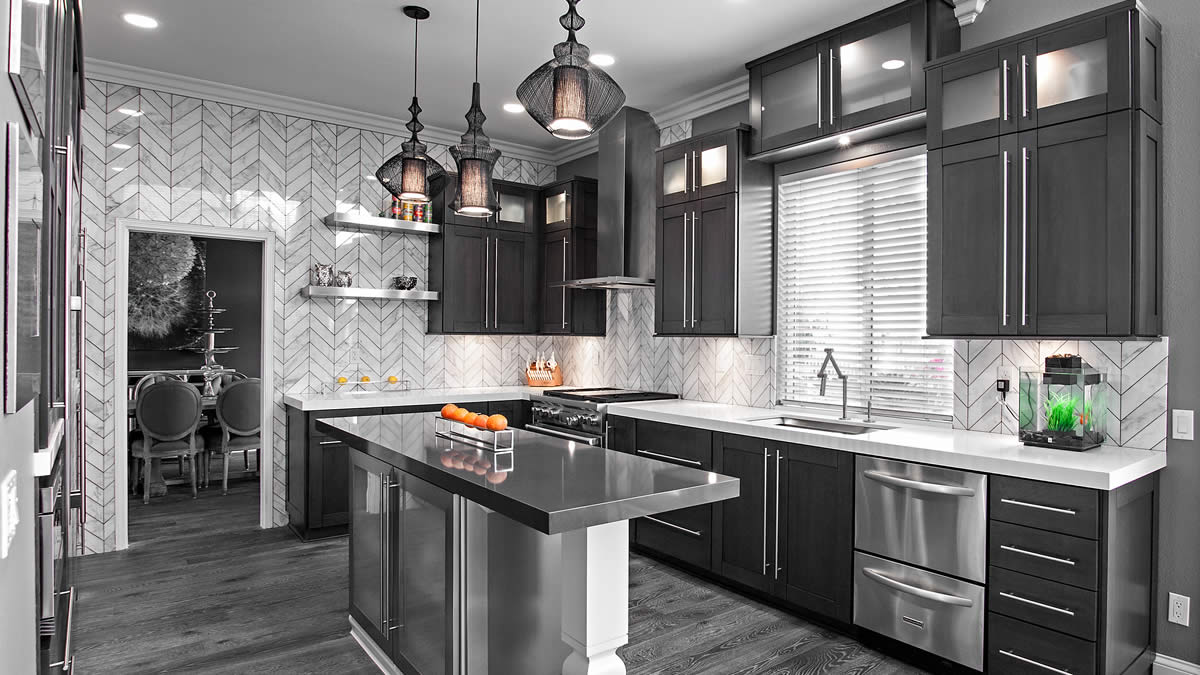 Cabinets and Storage
Kitchens should first and foremost be functional. This means having plenty of storage space available for all of your cookware, kitchen tools, and food. Make sure you have enough cabinet and drawer space to store all of your items. If you need more space, consider including a kitchen island in your design. You can also talk to a designer about maximizing the space you have. In addition to space, you should also think about the design of the cabinets. There are tons of styles and materials to choose from including wood, laminate, vinyl-coating, and more. Though the choice is dependent on your personal preference, try to find cabinets that are low-maintenance and durable so they will last for a long time in your kitchen.
Appliance Size and Style
Kitchen appliances are available in a wide range of styles and sizes. Because there are so many choices, finding the right appliances for your kitchen can be tricky. At a minimum, your kitchen should be equipped with a refrigerator, stove, cooktop, dishwasher, and microwave. Many homeowners want stainless steel appliances, but there are so many more options to choose from. If you're unsure what type of appliances to install in your kitchen, reach out to a professional for advice. They can help you to find appliances that meet your needs and will match with the design of the room perfectly.
For help with your next kitchen renovation project, contact us at Preferred Kitchen & Bath. We offer some of the best home kitchen construction in Los Angeles!