So You've Decided to Renovate Your Bathroom
Congrats! Experts around the globe have spoken, and kitchens and bathrooms are the two rooms in your home you can expect to see the highest returns on. Renovation investments aside, take comfort in the knowledge that no matter the scope of the project, you will be rewarded in one way or another. If only the satisfaction of a dream well done. The following information is a general guide to help determine the extent of the work you would like done and what your investment will resemble.
How long do bathroom renovations take?
The answer to this question really depends on the scope of work required. A general rule of thumb is anywhere from four to six weeks. If the remodel involves removing walls or turning closets into bathroom space, the timeframe will be closer to six to eight weeks.
Is it a good idea to upgrade mechanical parts during the renovation?
That is actually the perfect time to do so. If you are ripping up the old floor or walls anyway, why not increase the size of your piping or install a new drain? This is the perfect time to add missing valves and upgrade lighting with new switches or a GFCI outlet to prevent circuit overloads while the drywall has been removed. During the initial demolition, you can make room for a new exhaust or ventilation without any impediments.
What does a standard bathroom renovation cost?
This answer is usually broken down into the size of the bathroom being renovated which can vary from a half-bath to a master bathroom makeover. Other factors impacting the bathroom remodeling cost are quality of the material used and what part of the country you are living in.  Bathroom remodeling costs generally are higher in California, especially in Orange County.  Here at Preferred Kitchen and Bath, we will take our time to listen to your ideas and to find out what type of design will best fit your needs. During our initial consultation where we help you pick the material for your kitchen or bath renovation, we will go to your house and make measurements. Once we have calculated the total cost of material for your renovation cost, we will let you know the total cost of remodeling your bathroom.
Though initial costs may seem high, the average Orange County homeowner can expect to receive between 80-100% of the value for any bathroom remodel back, so look at your budget and plan accordingly. Once you're settled on the changes you're willing to make, call in the experts at Preferred Kitchen and Bath to discuss your dream renovation in more detail.
Additional articles about bath remodeling: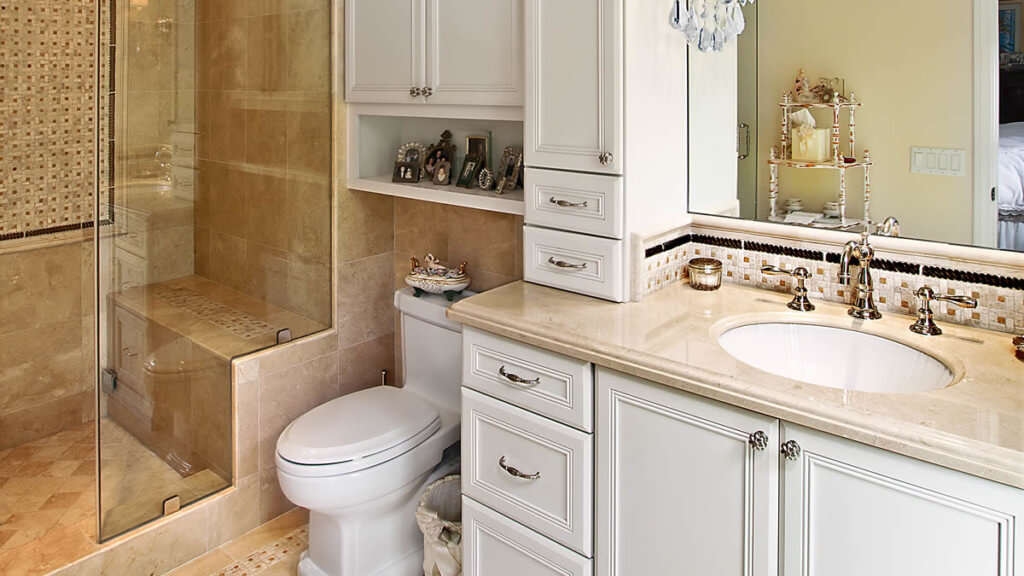 ---